I've been waiting for these to arrive in New Zealand for about 8 months now – and I must say I'm not disappointed.
These TMNT Docs (for adults and kids) are sooo cool!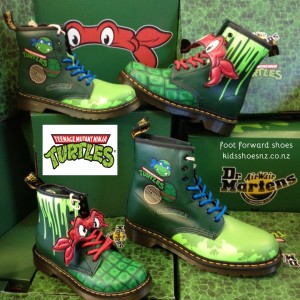 Of course the collaboration between Dr Martens & Teenage Mutant Ninja Turtles came about because of the recent movie. And, much like current wave of popularity for Pokemon, it has introduced the 'franchise' to a whole new generation of fans, they are fantastic. I would also add, a statement and an art piece.
We have them in our Hamilton store and also on line with a whopping 20% discount and what's more offer free freight, that is an incredible deal!
Find them on our website here:
http://kidsshoesnz.co.nz/search?controller=search&orderby=position&orderway=desc&search_query=teenage&submit_search=
The individual essence and personality of the different turtles has been captured, here's what Dr Martens has to say 🙂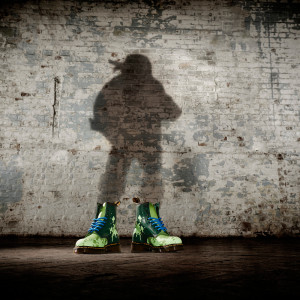 LEONARDO stands for respect, courage and kick ass moves.
He eats, sleeps and breathes ninjutsu, which is probably why he was chosen by Master Splinter to be the leader of the Ninja Turtles. Keeping his rowdy brothers in line can be hard, but Leo never lets anything get in the way of their strong teamwork when it comes to defeating villains.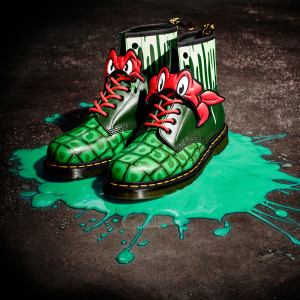 RAPHAEL stands for being lean, mean and green.

He is always the first to a fight, and never forgets to brings his tough attitude and hot-headed temper. Though he's sometimes hard on his brothers, Raph shows his softer side when he's with his pet turtle, Spike. Oh, and he's also afraid of cockroaches… but don't tell him we told you! source
So get your turtle on and celebrate with  these Docs for kids and adults, this is a limited edition range so they won't be around for long. Buy the kids a size or 2 big for Christmas so that they can wear next winter.
While the 'big kids' versions are a lace up, the kids of couse come with a zip on the inner leg foe easy on and off .
Click the link to get your TMNT Dr Martens